Plastic Pipe is Superior to Iron For Modern Infrastructure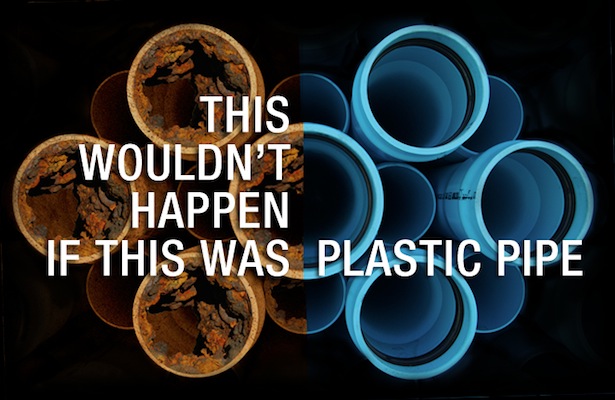 Plastic pipe exceeds iron pipe in durability, longevity and performance. Independent studies by the American Water Works Association Research Foundation and the Plastics Pipe Institute show PVC and PE , respectively last longer than 100 years.
Not so with iron pipe. The National Research Council of Canada reports the following break rates per 100km of water distribution pipe.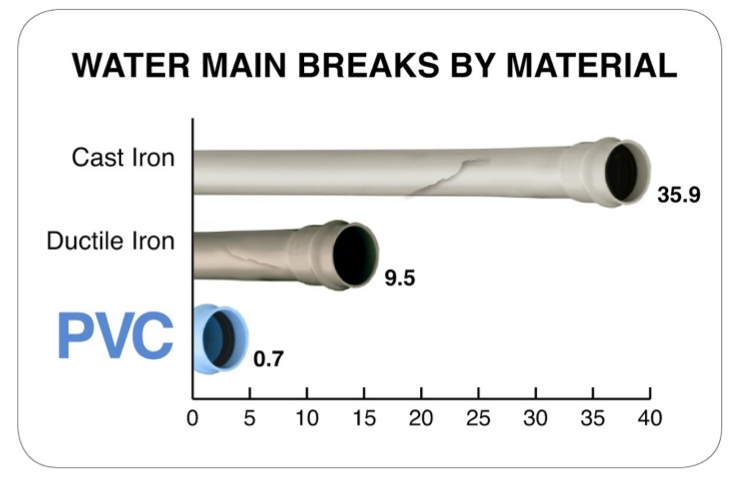 Further, a study by the Los Angeles Department of Water and Power determined corroded cast-iron pipe was overwhelmingly to blame for a rash of breaks in 2009.
So when it comes to the benefits of plastic pipe over iron pipe, there's no comparison.

Benefits of Plastic Pipe
It is the safe, long-lasting and stable solution for a modern infrastructure.
Millions of miles of plastic pipe have been installed.
It outlasts any other material.
Strict industry standards confirm its strength, durability and longevity.
Plastic doesn't corrode or collect sediment like iron pipe, and it keeps the water flowing without bursts, flooding or disruptions.